"DiAnne Masson-Yensen decided to team up while she was at Royal LePage. DiAnne contributions ranked her among the TOP 2% lead contributor to the Royal LePage Shelter Foundation, an organization which helps fund women's shelters and violence prevention programs. But DiAnne, however, wanted to do more. She and her team regularly had clients who were moving and had furniture and other possessions they could donate to women leaving shelters into a new space. When she started to get more involved, she realized that transportation was a big issue – so she arranged a truck and the moving – but was surprised to find a lack of structure and assistance for those leaving shelter life.
DiAnne continued to push forward with her team's mission to help their community. She later left Royal LePage and rebranded with a focus on wanting to have a greater impact on her local community. To help people find the right space, while also committing to helping women (or men) find a safe home. Impact Ottawa Real Estate Team comes to life. She loved meeting people within the community, and eventually, met Wendy, the current Chapter Director of Shelter Movers Ottawa.
After learning more about our organization, DiAnne joined us on some moves. She appreciated that it was well structured, and well organized with training and logistics all in place. After experiencing the difficulties in trying to help at shelters directly, DiAnne knew this was a great fit for the help she was trying to provide. DiAnne was particularly touched by being able to directly help survivors, with one survivor shared while on a move, "If I'd known you were there, I would've left sooner."
Now, Impact Ottawa Real Estate Team is an ongoing partner of Shelter Movers Ottawa. As an engaged real estate team, they regularly work with people in our community when finding a home. Now, the team can further its impact by ensuring others, that if and when home is no longer a safe space to be, there are resources available to help them.
With every listing and purchase done by the IMPACT Team, a portion of their commissions is donated to Shelter Movers. That financial support allows us to continue our work and brings further awareness to our organization, allowing us to continue to work together and have an even bigger impact on our community.
Learn more about Impact Ottawa Real Estate on their website. If you're interested in making an impact in your community, check out our volunteer opportunities."
- Shelter Movers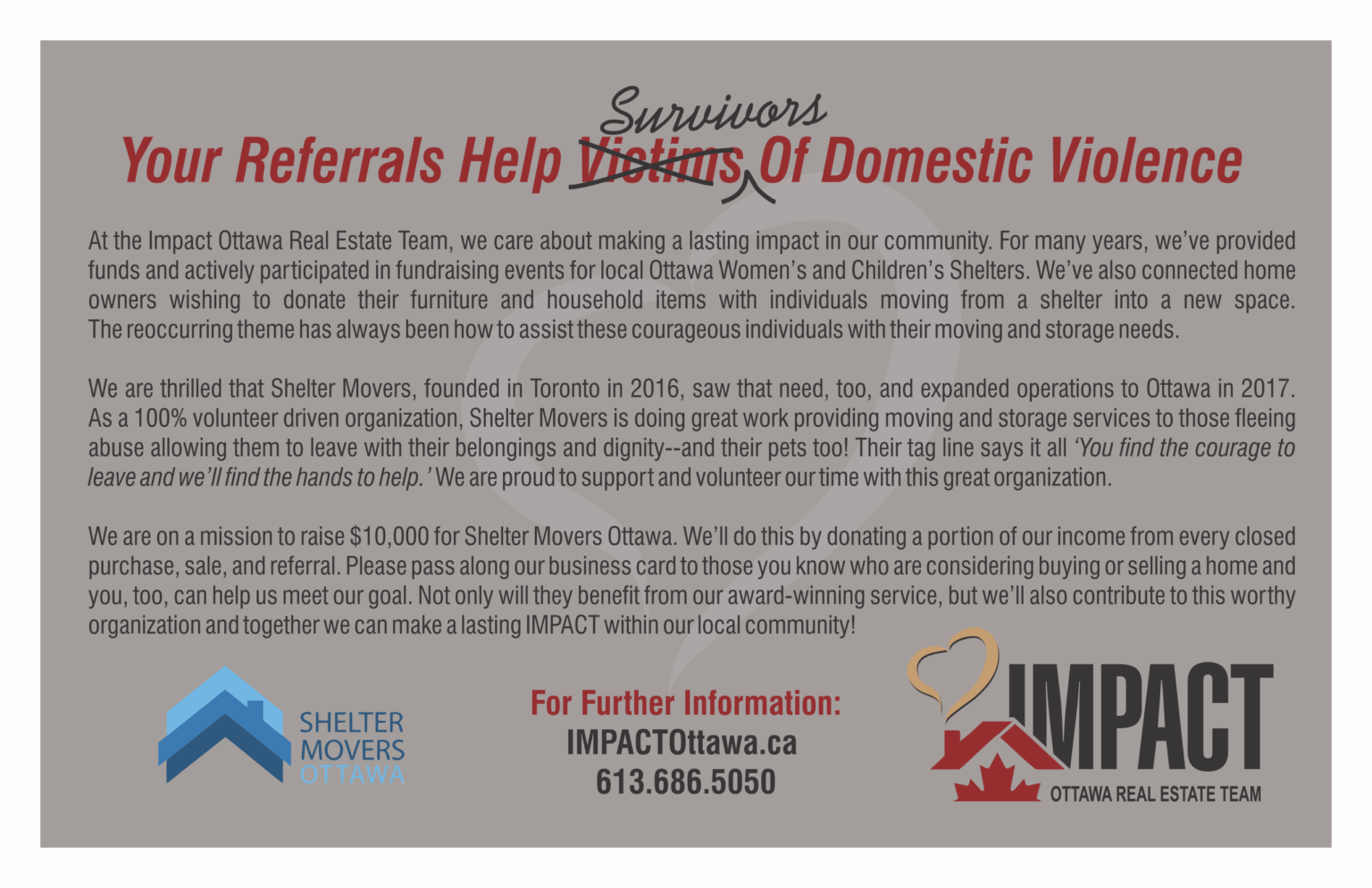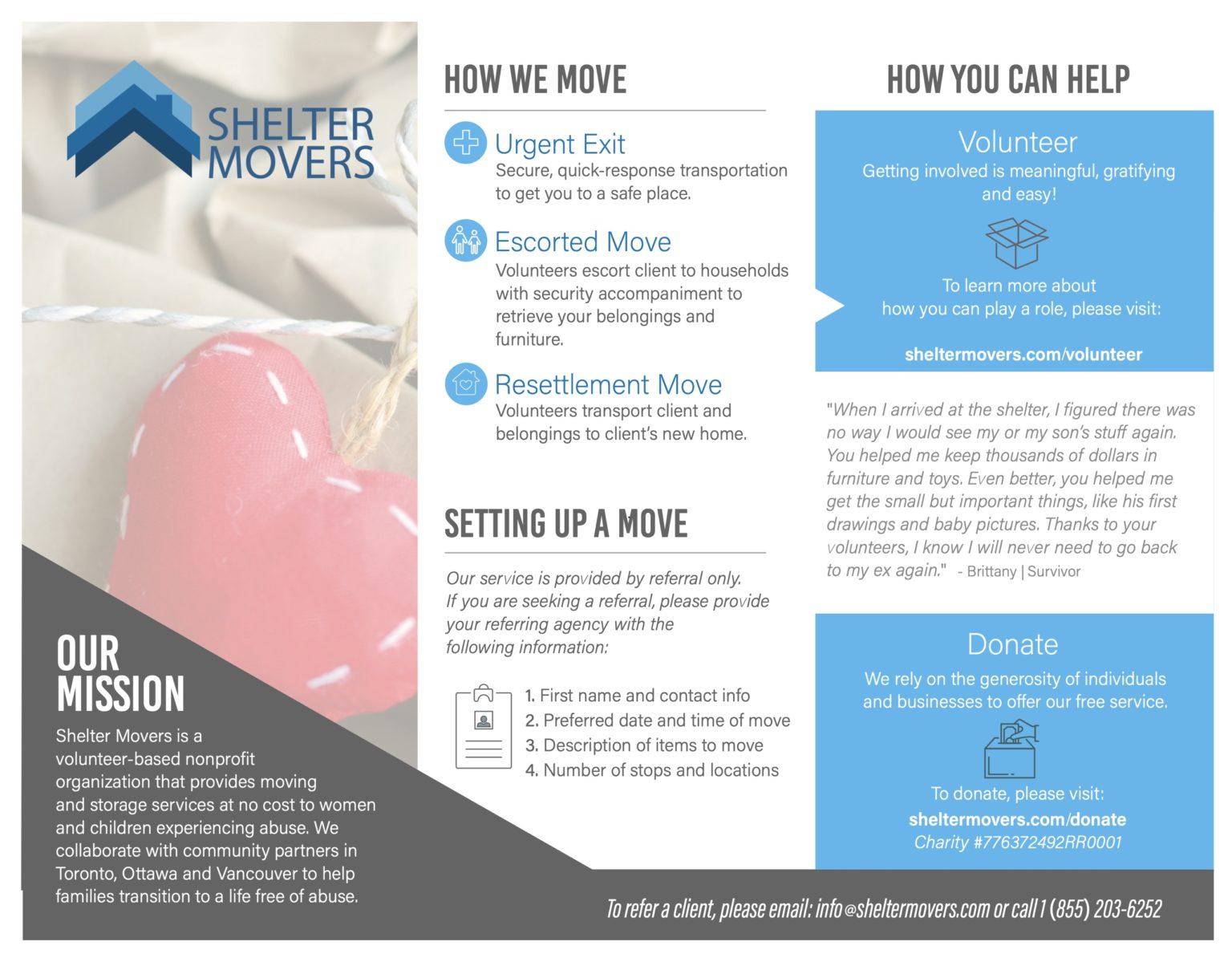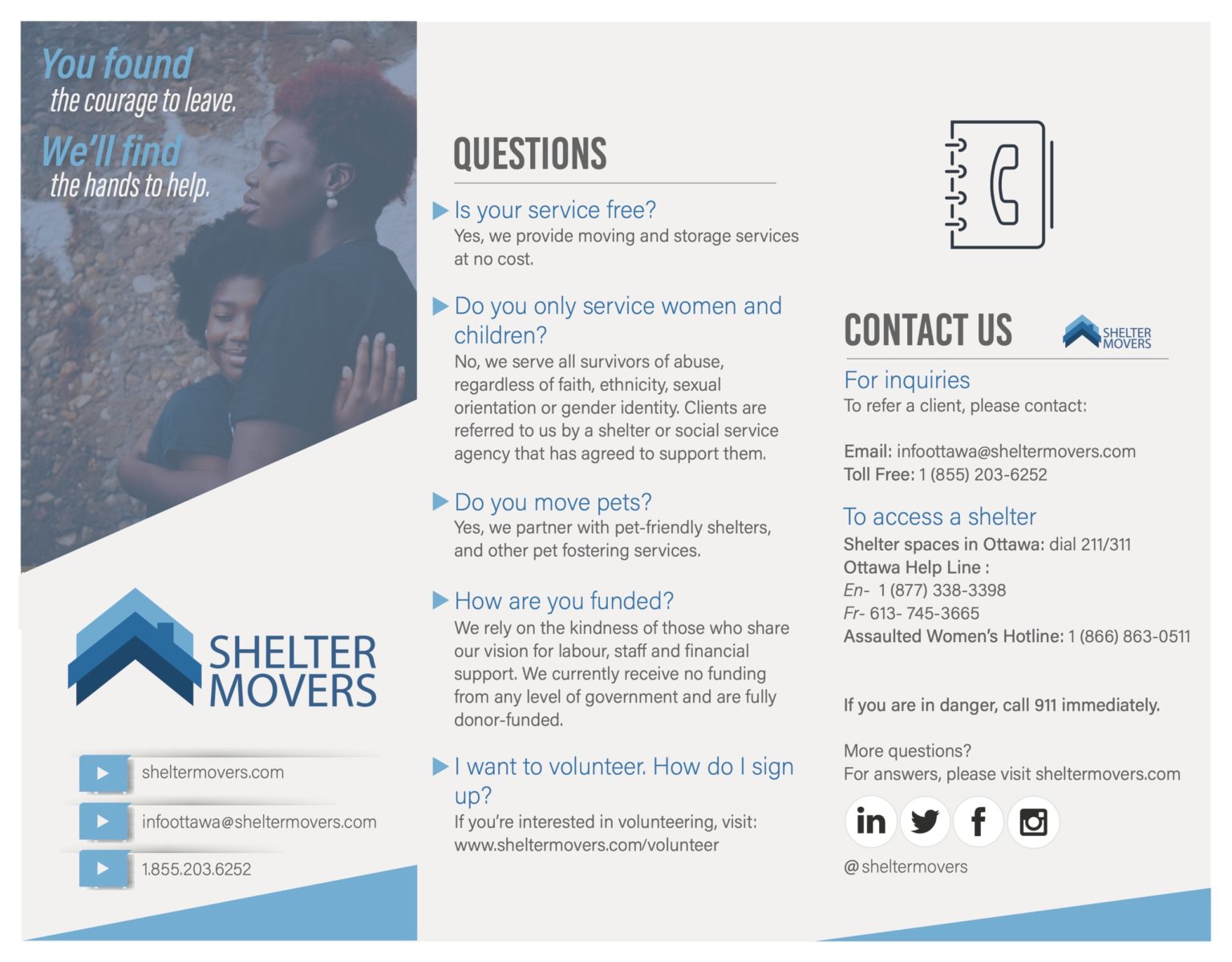 Click here to see our partner spotlight with Shelter Movers and learn how we strive to make a difference.
Learn more about volunteering with Shelter Movers.
Make a donation here to help support the amazing work they do.
Request a move for yourself or a loved one.
Together, we can make a brighter future for survivors of domestic abuse. Their courage has inspired us to make an impact - let it inspire
you

!